StormGain Review – Best UK based Crypto trading platform 2023
StormGain is an app that offers free in-app cloud mining of BTC, which can then be used to trade on the platform.
About Stormgain
Stormgain is one of the most established platforms in the trading market. Suitable for both pros and beginners, users have a wide range of exclusive features.
On most platforms, the lack of a demo account makes it difficult for beginners to start Crypto trading, this platform lets you practice before you trade, with expert guidance, fantastic in-app features, and low fees. This all-all-in-one platform puts you in the driver's seat, discover more below.
In the article, we make an in-depth Storm gain review. We discuss and scrutinize all the features and services offered by one of the best UK-based crypto trading platforms.
StromGain Review – Experience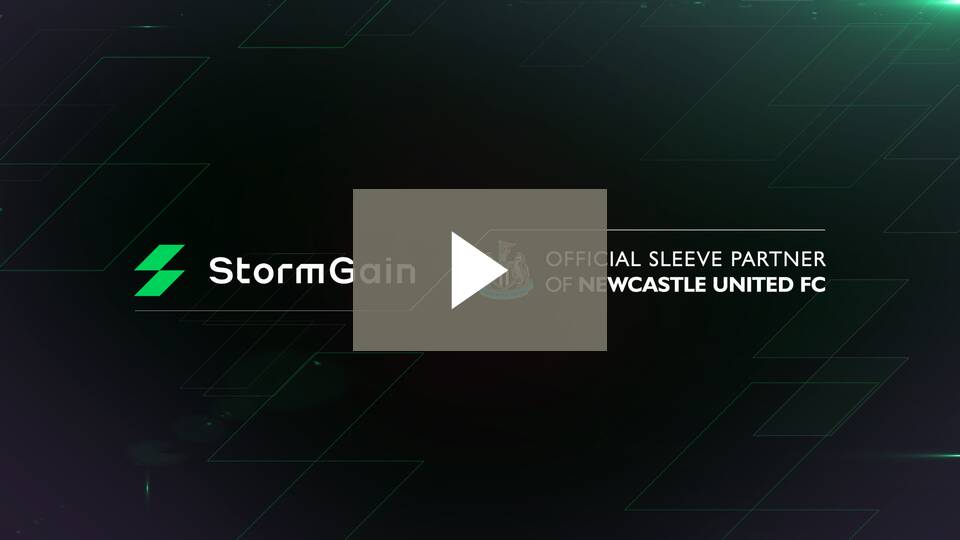 It is an all-in-one trading platform laden with exclusive benefits. It is one of the advanced trading platforms along with other advanced crypto margin trading platforms
Users can access this platform from a desktop, tablet, or mobile and enjoy the benefits of a well-designed trading platform, managing their trades from anywhere and exploring the simple and friendly interface.
You can find the app and download it from Google Play or App Store and Huawei's AppGallery.
We carried out an extensive test and have discovered the following.
Watch StormGain Review – Legit information.
StormGain Exchange Features
Loyalty Program
Demo Account
Traders Training
Clear and low fees
How to Register at StormGain Exchange?
The process to register in StormGain is very simple, whether using your desktop or mobile, you only need to fill out a form with your email and a password to start trading immediately.
This easy sign-up process allows you to start trading in minutes.
How to get a $25 Deposit bonus?
Register on the Platform as shown in the above image.
Just use your email and phone number.
Enter the promo code "BONUS25"
Fill in the promo code field when registering and 25 USDT will be credited to your account.
Make your First Deposit and Get your $25 bonus.
Deposit at least 100 USDT to your trading account to activate the welcome bonus.
Start trading and take your profit whenever you like
Open your first trade, make a profit and withdraw it. Everything you make is yours to keep.
How to Deposit at Storm gain Exchange?
A minimum deposit of 50 USDT is required by credit card, and there is a minimum trade threshold of 10 USDT.
Using a 10 USDT deposit, an investor or trader can use the leverage of 300x making the trade value 3,000 USDT.
Depositing crypto to your account is now even easier. Simply send your fiat money via normal SEPA transfer to Bits of Gold's bank account.
As soon as the payment clears, they will automatically convert it to your desired cryptocurrency, and Stormgain credits the relevant wallet.
Storm users can enjoy not incurring any fees when they deposit crypto.
Trading types and Exchanges at StormGain Trading Platform
Save money with every single trade. StormGain's built-in wallet provides a simple way to secure, manage and exchange your funds anytime, anywhere. To calculate exchange fees, use StormGain's built-in calculator.
Enter the amount of currency you'd like to exchange, and the calculator will display how much crypto you'll get the exchange rate, and the commission amount.
Why Choose StormGain?
StormGain offers an all-in-one service providing cryptocurrency exchange, margin trading, and multi-currency wallets on a secure platform. Beginners and pros can take advantage of the unique Cloud Miner feature and the high leverage level.
It has a series of audio-visual materials, in-app news, and reviews, giving its clients all the information they need to understand and dominate the market.
It is one of the top cryptocurrency brokers that give you all the tools you need to learn and succeed and practice with their 50k demo account for those starting within the world of crypto trading.
A comprehensive Guide to Crypto CFD trading
StormGain Exchange Exclusive Features
How to Use StormGain Platform Step by Step Guide
50K Demo account
A special feature is the free StormGain demo account, with which users can test the trading platforms and their user-friendliness free of charge with the 50k demo.
The full range of functions is activated, and each of the financial instruments offered can be traded. An extremely useful measure so that customers can test the trade risk-free before trading with real money.
The free demo account is available indefinitely, but you will want to start real trading at some point.
Stormgain supported Cryptocurrencies and wallet services
The StormGain Multi-Currency Wallets are designed so you can easily invest and hold crypto safely. Allowing traders to manage their funds and keep track of all their assets 24/7 without leaving your secure crypto wallet.
15 Crypto Trading tips to earn like a pro
The platform offers 6 crypto wallets at your disposal:
Bitcoin wallet, Tether wallet, Bitcoin Cash wallet, Ethereum wallet, Litecoin wallet, Ripple wallet. You can access your crypto from any platform and anywhere
Payment Methods Deposits and Withdrawals
Traders can use cryptocurrencies and bank cards to top up their trading accounts or withdraw funds from them.
Fees vary depending on the method of topping up/withdrawing funds.
Using a credit card to top up the account balance incurs a 5% fee (minimum of $10 USD).
Loyalty Program Bonus – StormGain Exchange Review
As a StormGain client, you'll be able to take part in the Loyalty program which combines:
— Up to 20% bonus to each deposit
— Up to 10% interest rate to all your crypto stored in StormGain wallets
Rules governing the receipt and use of bonus funds
What are bonus funds?
Bonus funds (bonuses) are funds that can be granted to a Client by the Company due to the Client's special status or participation in different Company programs. Bonuses can be used to trade and earn profit but cannot be directly withdrawn from the Client's account.
A single user can receive a bonus only once as part of this specific bonus program.
It is prohibited to participate in the bonus program with several accounts registered to the same user. In the event that the client participates in the bonus program using several accounts, bonuses received will be made null and void.
How to receive and use Deposit Bonuses offered by Storm Gain Exchange
Bonuses are issued in the following cases:
● For account deposits where the Client's status is higher than Standard
● Following client participation in the Company's various bonus programs and campaigns the details of which are provided by the StormGain
What is the maximum amount of bonus funds I can have in my account?
The maximum amount of non-withdrawable bonus funds shall not exceed 20% of the total balance of a USDT account. If you decrease and increase your USDT account balance, the remaining bonus funds available for trading will be adjusted automatically.
Open positions are not taken into account when calculating the ratio of real funds to bonus funds. How do you calculate the remaining bonus funds involved in an open position?
The trade shall first be backed by real funds, then by bonus funds.
Whenever you make a transfer from your USDT account to another account in the app, bonus funds will automatically become unavailable for trading.
However, these funds are still yours; as soon as you transfer funds back into your USDT account, the bonus will reactivate.
When you withdraw funds from the platform, you lose a proportion of your bonus funds equivalent to the amount you would receive for a deposit of the same size (depending on your current client status).
Customer Support
StormGain offers something that very few crypto platforms offer, it offers 24/7 live support via live chat, email, telegram, and phone, allowing instant access to their team to solve any issues and offer clarity on any trades.
StormGain Mobile App
StormGain App is available for iOS and Android and can be downloaded directly from the respective app store. Its interface is simple and easy to navigate.
The diverse price charts are available when you download the app.
One of the main reasons the StormGain app is extremely popular with users
It has 4.5 out of 5 stars in the iOS App Store and 4.6 out of 5 stars with 6,909 reviews in the Android App Store.
Services provided by StormGain on Mobile
Margin Trading
Margin trading with StormGain whilst risky allows professional traders to maximize their potential profits on their positions. We must caution that high-margin trading is not suited for beginners.
Read Cryptocurrency Staking Guide
StormGain has a full range of charts, trading signals, and analytical tools at your fingertips so you trade with expert knowledge to hand.
11 Best Crypto Trading Platforms list Compared
Crypto Mining at StormGain
All StormGain users have access to Cloud Miner and can get their first coins to trade in just 4 hours.
Mining crypto with StormGain is simple and only takes a few steps.
Log in to your account, open the Cloud Miner option, and hit the 'activate' button to connect to the cloud services.
StromGain Payment Methods and Money Management
You can use a multitude of payment methods, another advantage of StormGain. Every user is guaranteed to enjoy the platform with their preferred payment method.
Regardless of whether you use a credit card or debit card. There are currently 0% charges on debit cards as a limited-time offer.
The StormGain Multi-Currency Wallets are designed so you can easily invest and hold crypto safely.
Allowing traders to manage their funds and keep track of all their assets 24/7 without leaving their secure crypto wallet.
Crypto wallets at your disposal
Bitcoin wallet, Tether wallet, Bitcoin Cash wallet, Ethereum wallet, Litecoin wallet, Ripple wallet.
Take Control of Your Crypto. Anytime. Anywhere.
StormGain Exchange Fees and Limits
StormGain has one of the lowest commission rates on the market. Every transaction is transparent and clear before any money changes hands, and there are no hidden costs.
The fees charged are dependent on the method used to top up and withdraw funds. When using a credit card to top up the account balance incurs a 0-4% fee, depending on the provider.
Best Exchanges to buy altcoins with Credit & debit card 2023
Limitless Trading
The cross-device platform lets you trade anytime and from anywhere. All you need is your login credentials and you can pick up right where you left off.
Conclusion – StormGain Exchange Review
StormGain is most definitely worth a try. The StormGain Exchange has everything in one location, and owners constantly improve different elements to provide users with the best experience.
Both beginners and advanced traders are given the chance to achieve the best possible results with access to tools and training.
One of the things that prove to be most relevant is transforming complicated definitions, terms, and information in a way that is understandable to everyone. The simple-to-use interface makes for easy navigation and a great user experience but also allows access to the largest and most popular cryptocurrencies in the market. We will certainly be hearing more about StormGain and its upcoming improvements in the future.
StormGain Exchange Review – FAQ
[wp-faq-schema accordion=1]